Edit: the bonus is up to 65,000 points until June 13
Edit: this offer has now expired. See the Amex Gold offer until August 8
Boost your sign-up bonus
Get the American Express Platinum Credit card with 50,000 Points sign-up bonus instead of the standard 30,000 via the referral link below. That's roughy equivalent to £500.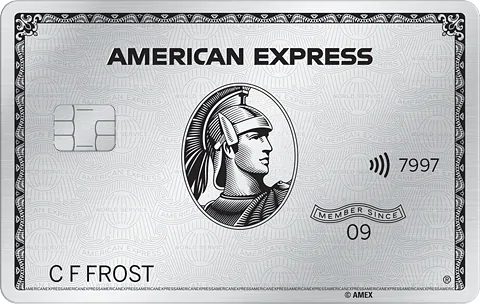 Why Amex Platinum?
Because you pay £575 for about £1,500 worth of benefits in the first year of membership. I'm briefly summarising the benefits below but for a full breakdown see the AmEx Platinum vs. Gold UK page.
The Platinum card is best if you travel internationally. As they put it, it's "Designed to heighten your travels". And the benefits you get in the first year outsize its (hefty) price by a large margin so you can give it try for a year and if it's not working for you simply don't renew it and you'll still be well off.
The big insight is that some of the benefits reset on January 1st. So unless you join late December or early January, you can fully use the benefits for two calendar years during your first year of membership. This adds up to £750:
£150 Harvey Nichols lifestyle credit
£300 Local Dining statement credit
£300 Abroad Dining statement credit
To explain it better let's say I join in April 2023. That gives me £150 Local Dining credit to spend between April 2023 and December 2023 and another £150 to spend between January 2024 and March 2024 inclusive.
Add the 50,000 points sign-up bonus and the various other perks, like travel and car rental insurance, and you get £1,500 worth of benefits in the first year.
Terms and Conditions
The typical AmEx terms and conditions apply. Read them carefully during the application process. But in a nutshell, in order to get the sign-up bonus you need to:
Have your application accepted (obviously)
Meet the spend threshold criteria (£4,000 in the first 3 months)
Not have had any AmEx card collecting Membership Rewards in the past 24 months
To be more exact about the last point, these are the cards that you can hold and still get the bonus:
Any co-branded cards (BA, Marriott), Cashback or the Basic card
A supplemental card on someone else's account
A business card if applying for a personal card (or the other way around)